"L-O-V-E"
I had a few extra. Thought about squeezing them all onto the banner, glad I didn't. As I was looking at pictures this evening, I asked Lucie what she thought of Momma's banner. She made a funny face and said, "I think it's a little crowded." Arrgh! If she only knew how hard it was for me to pile it on.That's okay. I am glad I did. I like and thing it's festive.
Do you have a Cricut or the like? What is your favorite project?
Bisous!
Karen
I am linking up with: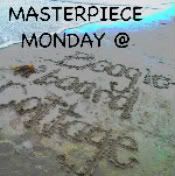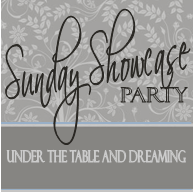 I am joining The French Cottage and sharing my Pinterest Boards!